Why buy a diaper cake?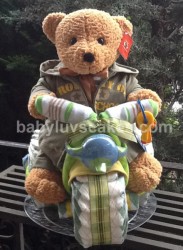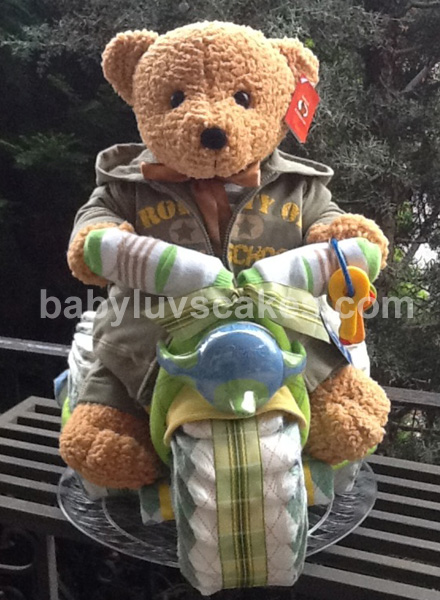 My answer would be why not. Diaper cakes are a creative way to give parents the one thing they all need and that's diapers.
If you have attended a baby shower in the last 5 years chances are you have seen a diaper cake. Good, bad or ugly most parents to-be have or will receive a gift of one.
Over the years those of us who design diaper cakes have added to the traditional tier'd cake. With a little creativity we take diapers and shape them into motorcycles, tricycles and even baby strollers.
As the designer behind BabyLuvsCakes Diaper Cakes we have added style to our designs. We dress our plush bears in real baby outfits and even shoes. We add baby items like receiving blankets, bottles, burp cloths and baby wipes to our designs.
The next time you find yourself shopping for a baby gift consider the advantages of giving a diaper cake:
They make really cute baby gifts.
They can be used as the centerpiece for your baby shower.
They can be custom made to match your baby shower theme.
They can be used as decor in your nursery and when dismantled all of the items can be used for the baby long after the baby shower.